2023
Overall Winner
Keith Ashworth, Booker Group
The judges were unanimous that this experienced professional driver should be awarded the title as the overall 'Microlise Driver of the Year 2023'. ​
Keith Ashworth had been a loyal and dedicated employee at Booker for over 25 years. Keith's manager told us that he deserved to win because in addition to being a true gentleman he simply does a perfect job – no tacho infringements, no accidents, no sick days.​
Keith also mentors other drivers and his exemplary customer service skills result in him constantly being in demand due to the way he works with staff and customers. When awarded the trophy Keith was about to retire after driving for over 40 years so this award was also recognition of a great life spent behind the wheel.​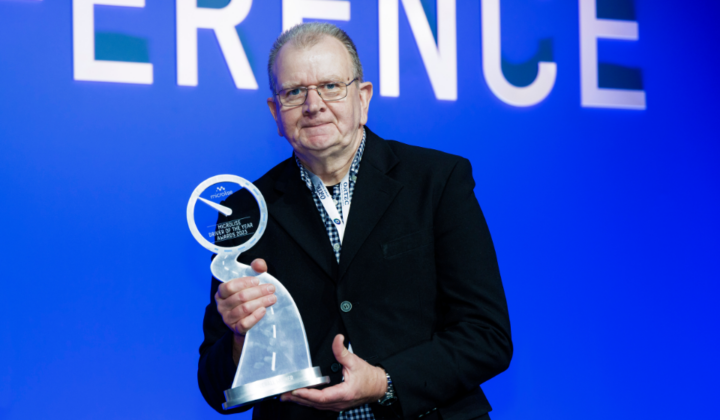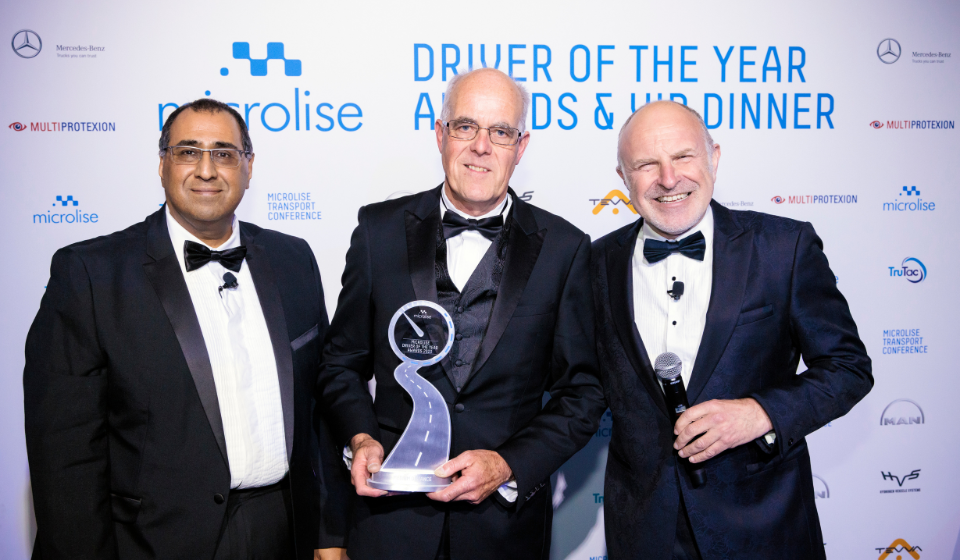 Medium Distance Winner
Christopher Beswick, GIST
A professional driver for 30+ years, Chris clearly loves his job at Gist and has been with the company for over 10 years. His manager told us that in addition to achieving outstanding driving performance he is a model employee who is always happy to help if he can. He proactively looks to make improvements and will always help less experience drivers.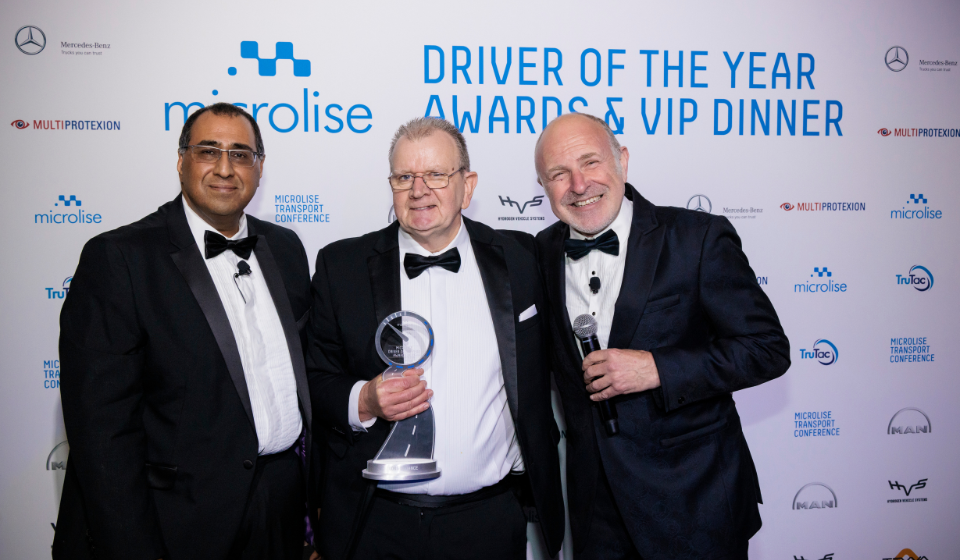 Long Distance Winner
Keith Ashworth, Booker
Keith's exemplary performance throughout 2022 was not a one off, he had won the Booker driver of the year on three occasions. His manager told us that he has an exemplary work ethic and has never had a sick day or tacho infringement. A HGV driver for over 40 years Keith also goes out of his way to help younger or less experienced drivers.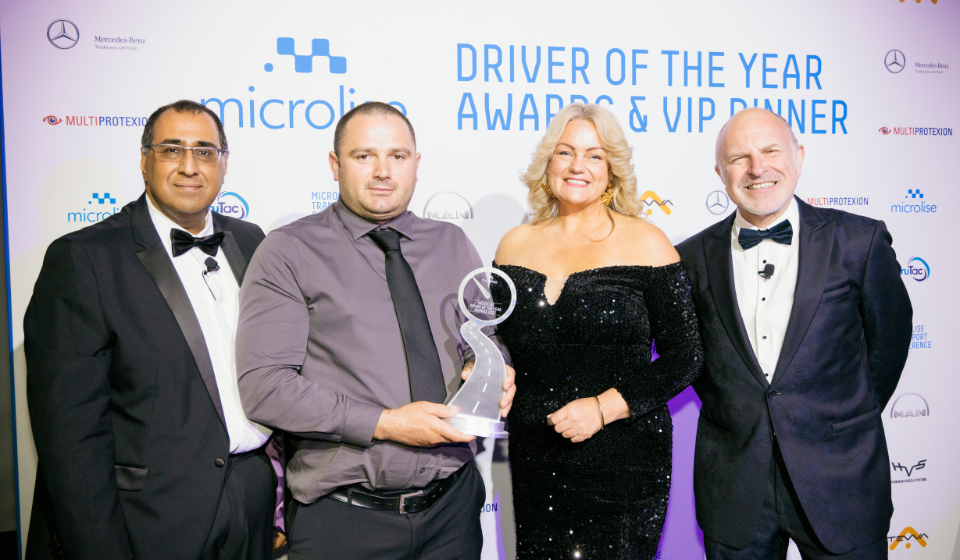 Compliant Driver Winner
Andis Rudulis, White Logistics
Andis only gained his class 1 license in January 2017 and is now qualified and competent in a wide range of driving skills. He delivered a fully compliant performance throughout 2022, due to his commitment to the job and hard work. He promotes good driving techniques and is always happy to help and coach other drivers to achieve their best.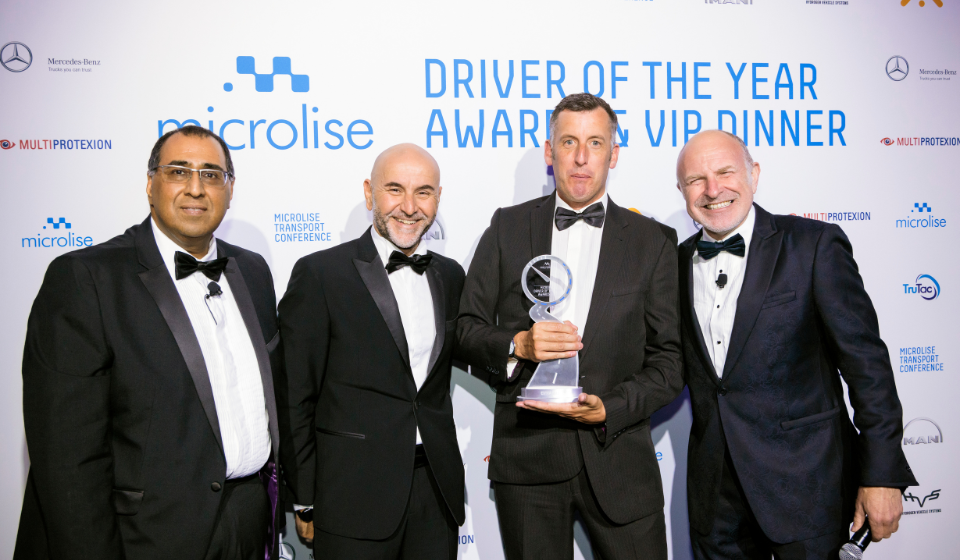 Extra Mile Winner
Gareth Bell, Boughey Distribution
Nothing is too much trouble for Gareth who always completes his assignments with pride and passion. His attitude and work ethic make him a model employee but he is also committed to the industry and spreading awareness to help young people. He took a truck into the local school to educate children on general safety around large vehicles such as blind spots.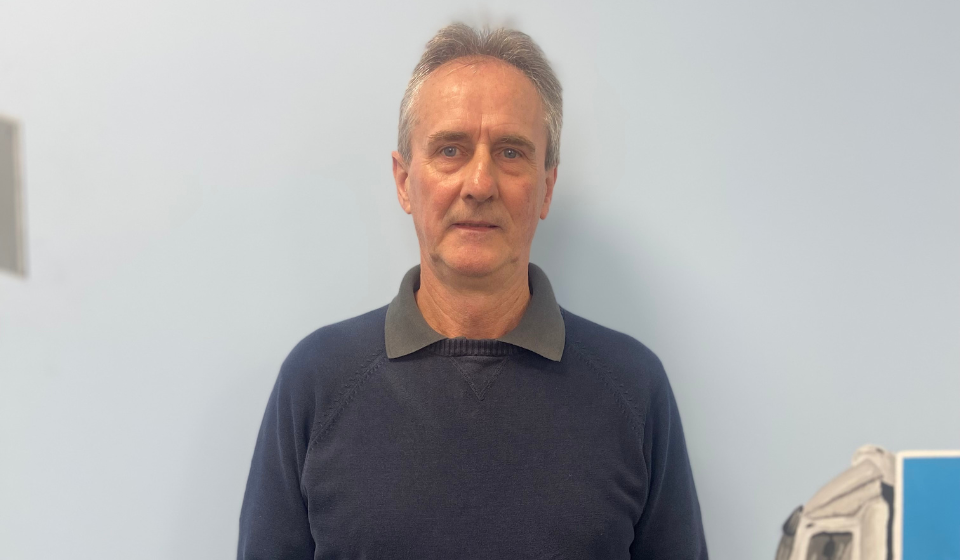 Lifetime Achievement Winner
Arthur Black, Co-Op
Arthur has been a professional driver for 50+ years and has witnessed a lot of change. Described as a model employee who never causes any problems, does not have accidents or sick days and always goes the extra mile, Arthur was also applauded for his work ethic. He is always happy to be at work and his demeanour has a positive effect on those around him especially the new drivers who he mentors.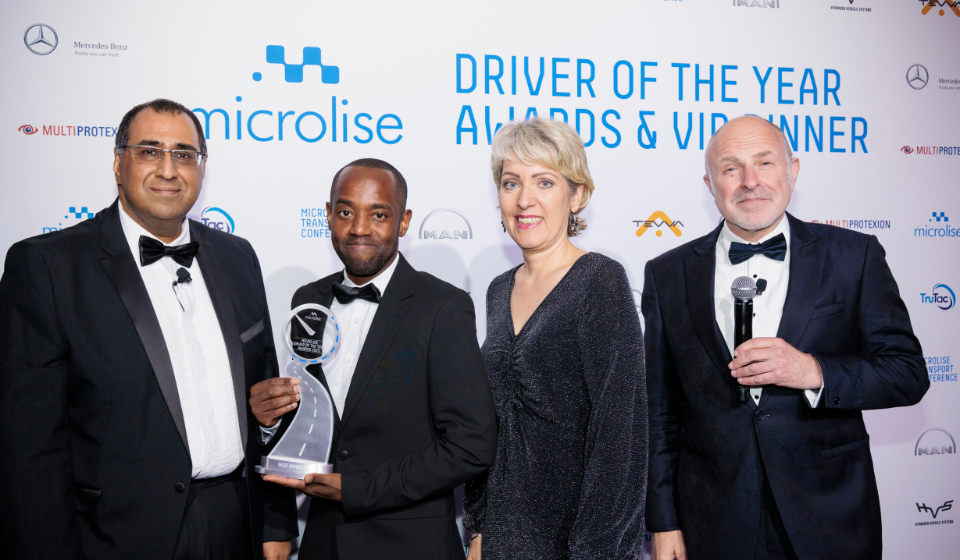 Most Improved Driver Winner
Marvin Mandofa, Waitrose
Marvin started his 9-year career at Waitrose as a store manager before joining the distribution team. He was the first person in the depot to achieve a distinction in the apprenticeship scheme and has been a role model to others considering making the change in career. He has worked hard to achieve a good driving standard and also uses the customer service skills gained in retail to good use.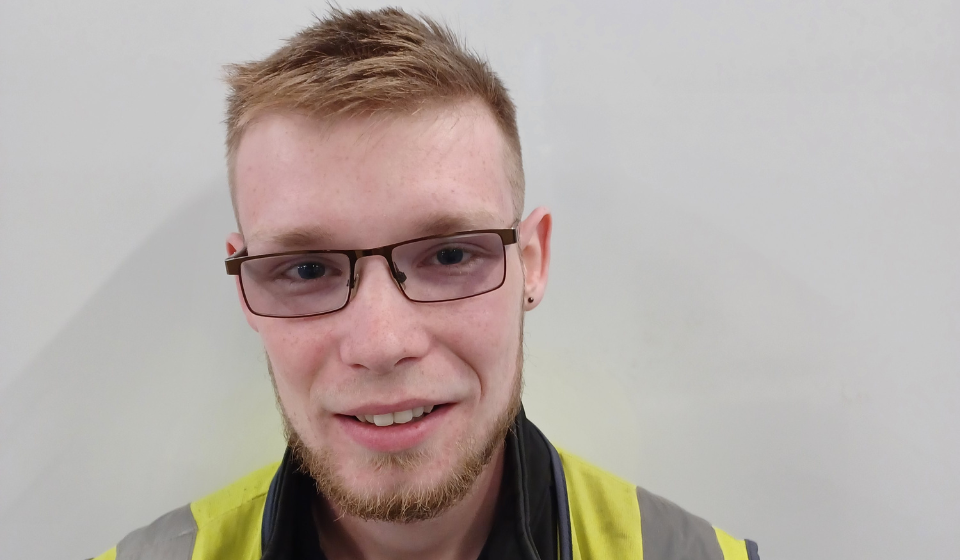 Young Driver Winner
Benjamin David Lumley, Mediq
Originally a warehouse team leader, Ben made the transition to a confident driver in lass than a year. Hi manager told us that he not phased by any task assigned to him and he willingly undertakes everything assigned, he is supportive of his colleagues and works extremely well as part of a team. He listens to the feedback he is given and adapts himself to meet the needs of the business without question, he is always polite and courteous to others and a great ambassador for the driver colleagues within the Bunzl Healthcare teams throughout the United Kingdom.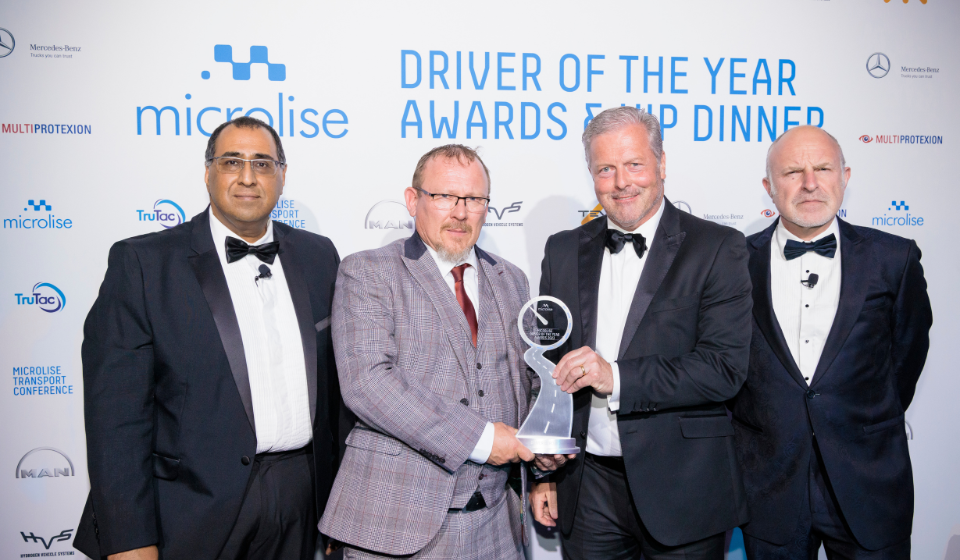 Driver Hero Winner
Simon Poll, Stobarts
Simon is a multi-trained driver and driver mentor, a key member of the team who will always step in where needed. A serious traffic collision occurred in front of Simon's truck on a busy carriageway. His quick thinking and bravery had a lasting impact on those involved and prevented any further incidents. His actions gained him a commendation from the Leicestershire Police force in recognition of his bravery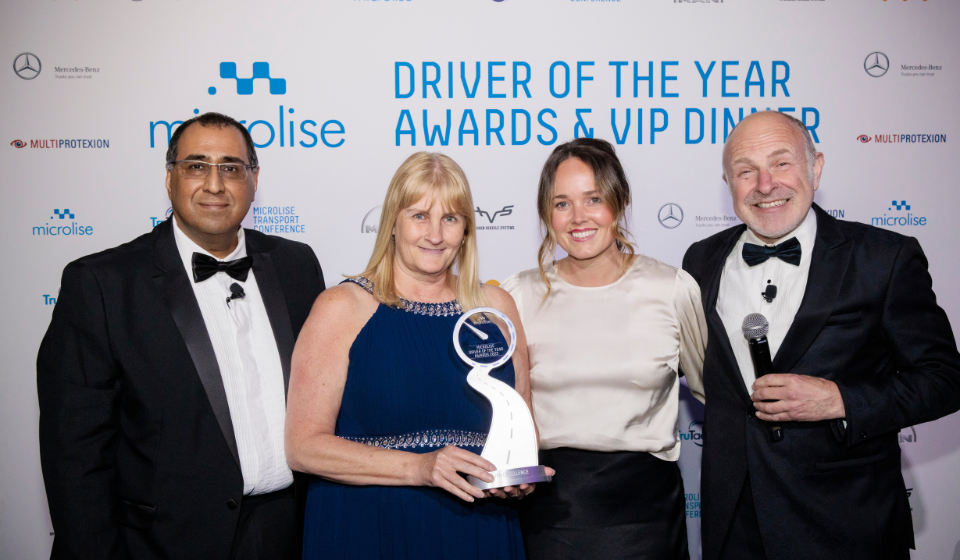 Driver Excellence Winner
Yodel
Short Distance Winner
Ian Simpson, Eddie Stobart
Based at the Carlisle depot, Ian has driven for Stobarts for over 32 years. He had an exceptional driving record and was described by his manager as the 'perfect employee' who wore his Stobart uniform with pride. In addition to having exceptional driving standards and an exemplary performance, the judges heard how he was also well liked and respected member of the team .
2022
Overall Winner
Marek Mackiewicz, Great Bear, Culina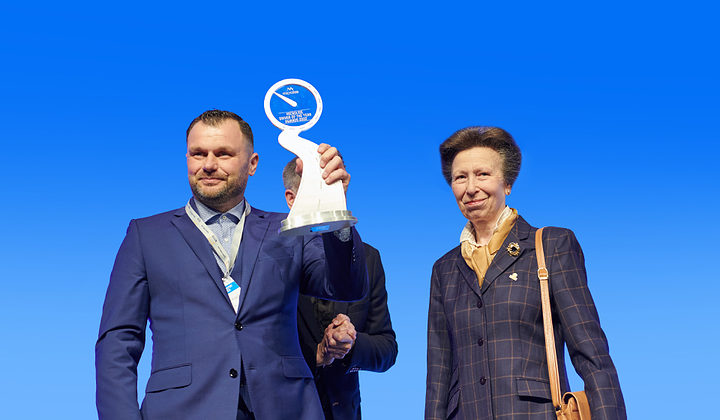 Medium Distance Winner
Marek Mackiewicz, Great Bear, Culina
Long Distance Winner
Alan Bateman, Ceva Logistics
Extra Mile Winner
Craig Walker, Hovis
Lifetime Achievement Winner
Pat Elflain, Hovis
Most Improved Driver Winner
Sam Rawlings, Gist
Young Driver Winner
Luke Tranter, EV Downton's
HGV Hero Winner
Steve Lynch, EV Downton
Driver Excellence Winner
Maritime Transport
Short Distance Winner
Carl McCabe, Gist
2021
Overall Winner
Tony Bell DHL/Argos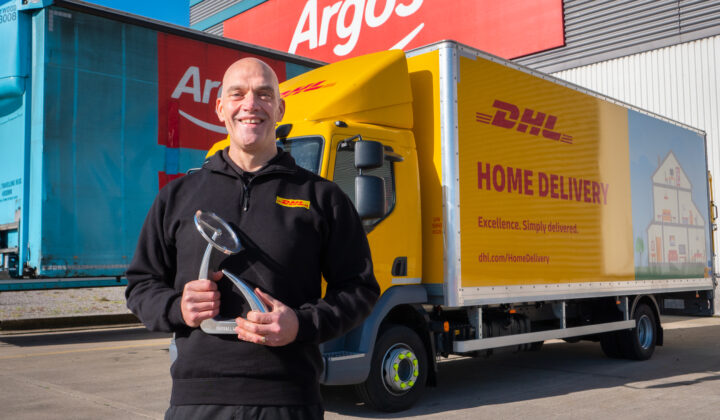 Medium Distance Winner
Zygmunt Lurzynski - Maritime Transport
Long Distance Winner
Stuart Moore - Gist
Extra Mile Winner
Ron Teskowski - Asda
Lifetime Achievement Winner
Stan Bennion – Alliance Healthcare
Most Improved Driver Winner
Stephen Smith - DHL
Young Driver Winner
Agata Makowska - Gist
HGV Hero Winner
Lee Clempson & Daryl Braddock – DHL AND Ryan Roser - Waitrose
Driver Excellence Winner
WM Armstrong
Short Distance Winner
Tony Bell - DHL/Argos
2020
Overall Winner
Gillian Brooks, Gist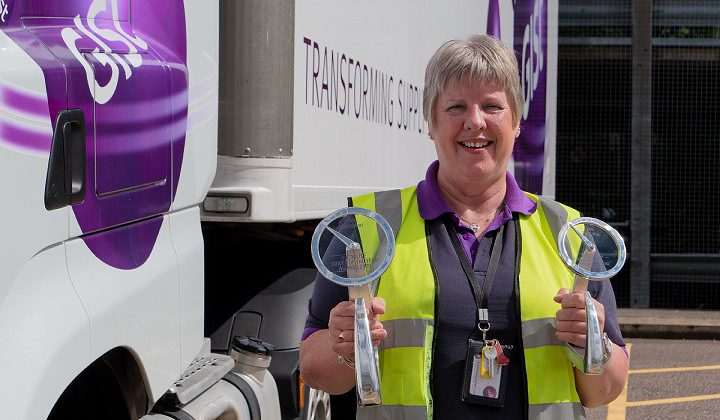 Medium Distance Winner
Dzevad Grozdanic, Yodel
Long Distance Winner
Gillian Brooks, Gist
Extra Mile Winner
Paul Galbraith, Waitrose & Partners
Lifetime Achievement Winner
Garry Bellamy, Forterra Building Products
Most Improved Driver Winner
Dimka Ivanova, Boughey Distribution
Young Driver Winner
Jamie Lamb, Howdens Joinery
HGV Hero Winner
John Bushby (Gist), Phil Hoskins (City Plumbing Supplies) & Tim Watson (Waitrose & Partners)
Driver Excellence Winner
Hovis
Short Distance Winner
Karl Dennis, Culina Logistics
2019
Overall Winner
Mark Field, Bibby Distribution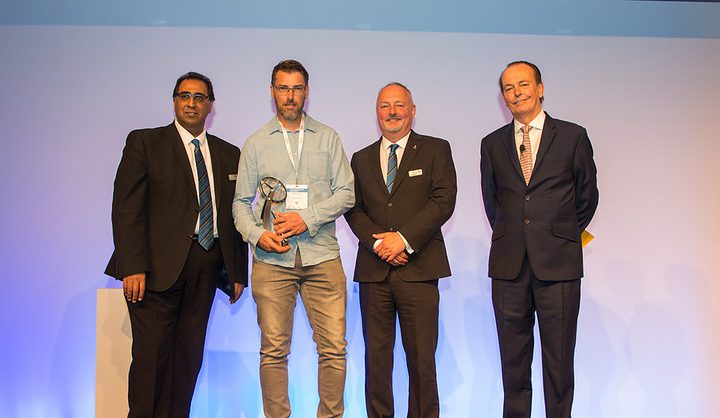 Medium Distance Winner
Jonathan Phillips, Ceva Logistics
Long Distance Winner
Jeff Maycock, DHL
Extra Mile Winner
Annette Stagg, CM Downton
Lifetime Achievement Winner
John Males, Bibby Distribution
Most Improved Driver Winner
Joanna Dorociak, Samworth Brothers Distribution
Young Driver Winner
Kimberley Murrock, Hovis
HGV Hero Winner
Steven Ansell, Waitrose
Driver Excellence Winner
Abbey Logistics Group
Short Distance Winner
Mark Field, Bibby Distribution
2018
Overall Winner
Richard Barnes (Hovis)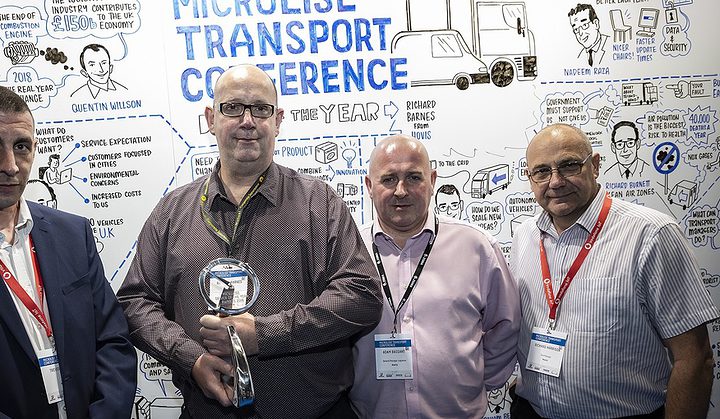 Medium Distance Winner
Richard Barnes (Hovis)
Long Distance Winner
Alan Bateman (Ceva)
Extra Mile Winner
Daryl Holness (BRS)
Lifetime Achievement Winner
Mark Lyons (Frank Roberts)
Most Improved Driver Winner
Gary Hollinrake (Frank Roberts)
Young Driver Winner
Michael Coker (Ceva)
HGV Hero Winner
Nick Mouyiassi (DHL Argos)
Driver Excellence Winner
Culina
Short Distance Winner
Timothy Murphy (Menzies Distribution)
2017
Overall Winner
Rafal Kolanko (Samworth Brothers)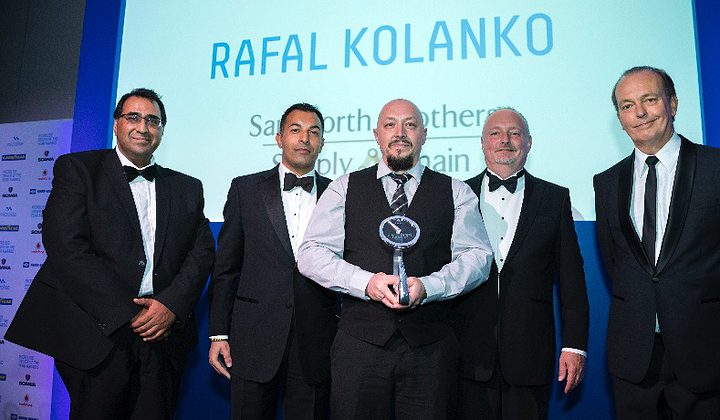 Medium Distance Winner
Rafal Kolanko (Samworth Brothers)
Long Distance Winner
Peter Jones (Chamberlain Transport)
Extra Mile Winner
Stuart McClellan (Bibby Distribution)
Lifetime Achievement Winner
Richard Ireson (Tesco)
Most Improved Driver Winner
Catherine Eastbourne (Warburtons)
Young Driver Winner
Laura Farnsworth (Samworth Brothers)
HGV Hero Winner
John Harrington (DHL) & Rob Brown (Eddie Stobart)
Driver Excellence Winner
Chamberlain Transport
Short Distance Winner
Michael Young (Culina)
2016
Overall Winner
Giorgio Lercara (Culina)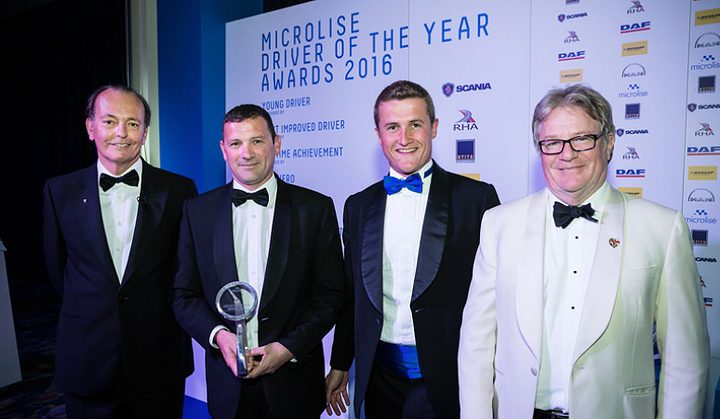 Medium Distance Winner
Ian Cupples (John Mitchell Haulage)
Long Distance Winner
Kevin McLeod(Downton)
Extra Mile Winner
Matt Hill (Bibby Distribution)
Lifetime Achievement Winner
David Worth (Samworth Brothers)
Most Improved Driver Winner
Neisha Burniston (Samworth Brothers)
Young Driver Winner
Michael Stanulis (Warburtons)
HGV Hero Winner
Daniel Ogden (Bidvest) & Kevin Burden (B&Q)
Driver Excellence Winner
John Mitchell Haulage
Short Distance Winner
Giorgio Lercara (Culina)
2015
Overall Winner
Alan Marsh (Samworth Brothers)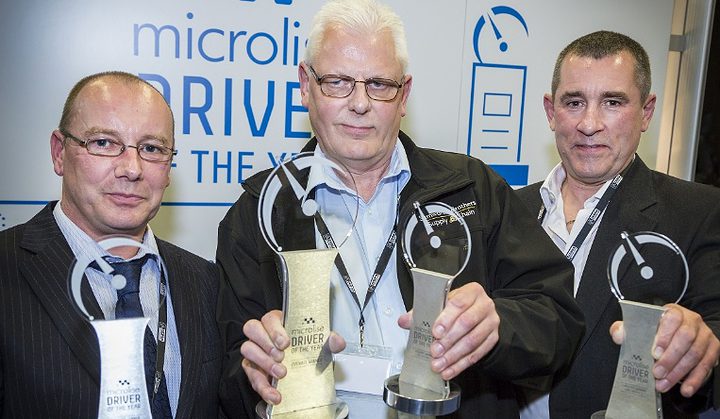 Medium Distance Winner
Douglas Thornton (John Mitchell Haulage)
Long Distance Winner
Alan Marsh (Samworth Brothers)
Short Distance Winner
John Bramhill (Culina)